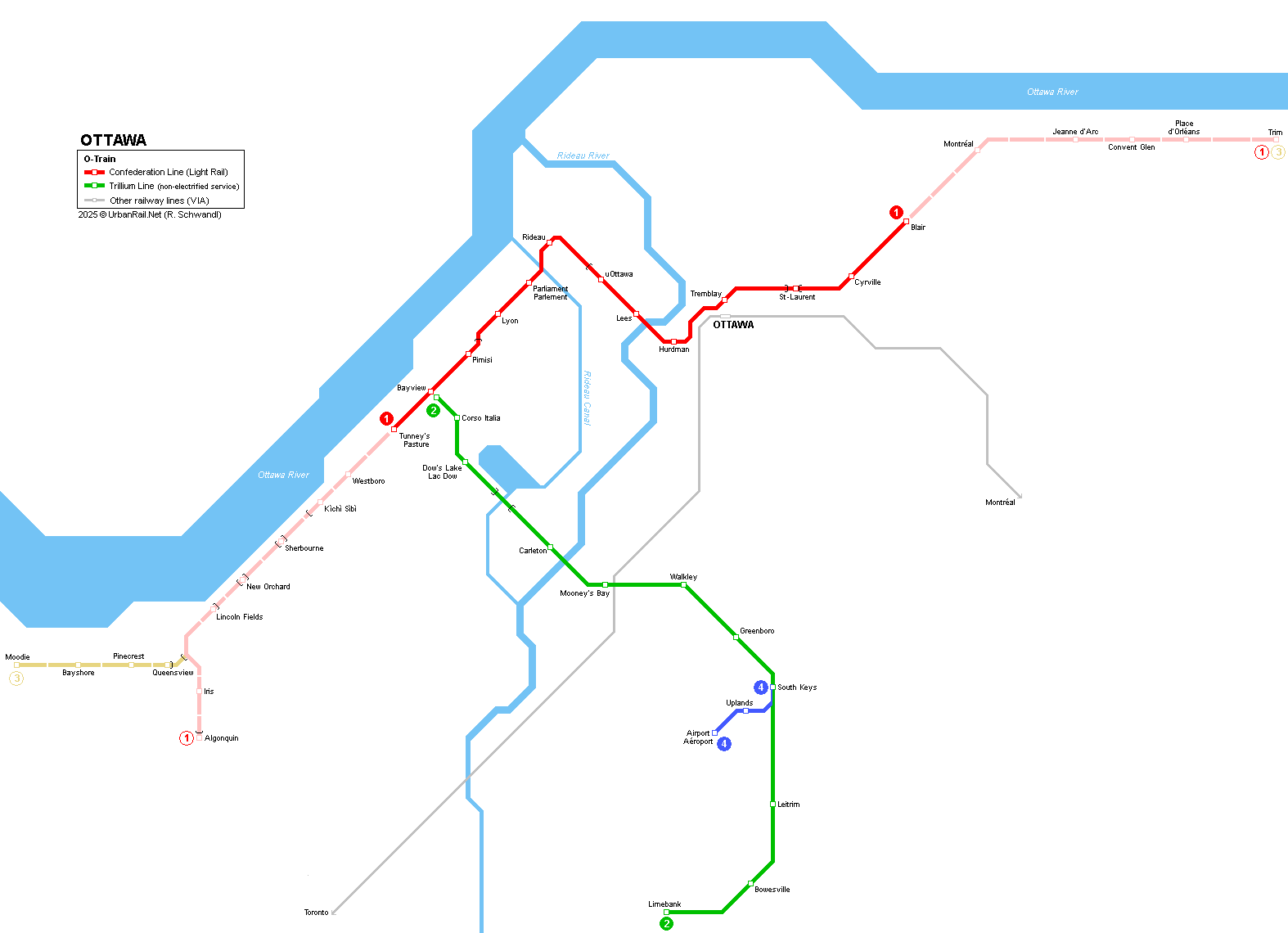 O-TRAIN
Ottawa is the capital city of Canada, and home to over 1 million people in the entire metropolitan area.
Confederation Line
Opening in Nov 2018, the Confederation Line (or Line 1) will be a 12.5 km modern light rail line including a 2.5 km downtown tunnel, while the rest of the line is on the surface, though grade-separated, and is being rebuilt from an existing busway (transitway).
Trillium Line
The original O-Train, now the Trillium Line (or Line 2) is an 8 km light rail line, since upgrading in 2015 operated with six Coradia Lint 41 DMUs from Alstom on an old railway line between Bayview and Greenboro, with a train every 10-12 minutes.
Photos
Links
Confederation Line - Official Project Website
OC Transpo / O-Train - Official Website
Ottawa Light Rail at Wikipedia
O-Train at Wikipedia
2014 © Robert Schwandl (UrbanRail.Net)