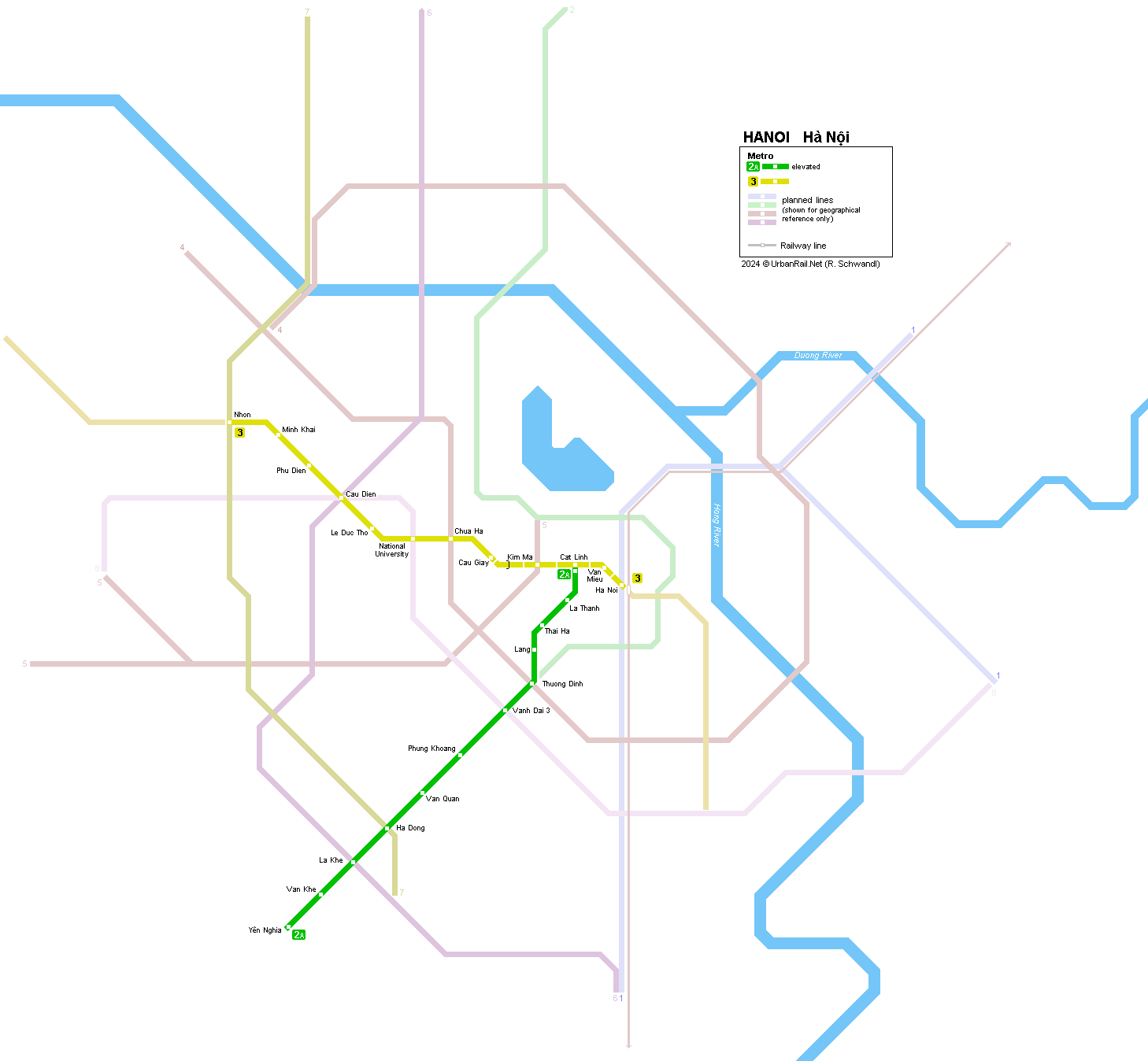 System
Hanoi Line 1 Video presentation on YouTube:
Projects
Line 2 - the 13.1 km elevated route will link the the city centre with Ha Dong (Oct 2018).
Line 3 - from Nhon Street in Tay Tuu Commune through Cau Dien, Cau Giay, Kim Ma and Giang Vo streets, ending at Ha Noi Station. This route will be 12.5 km long, with 9.6 km running elevated/at grade and 2.9 km underground. There will be 11 surface, 4 underground and 1 central station in Nhon (2021).
In April 2014, Railway Gazette reports that a contract to build the 8.5 km elevated section of metro Line 3 was awarded. Work is scheduled to start in May and end in late 2016. The initial phase of Line 3 is to link Hanoi's main station in the Hoan Kiem district to Nhón in the east, with eight stations on the elevated section and four on a 4 km underground section at the eastern end.
Photos
--
Practical Info
--
Links
Hanoi Metro (Project Website) | Twitter
MRB (Hanoi Metropolitan Railway Management Board)
Hanoi Metro at Wikipedia
2007 © Robert Schwandl (UrbanRail.Net)