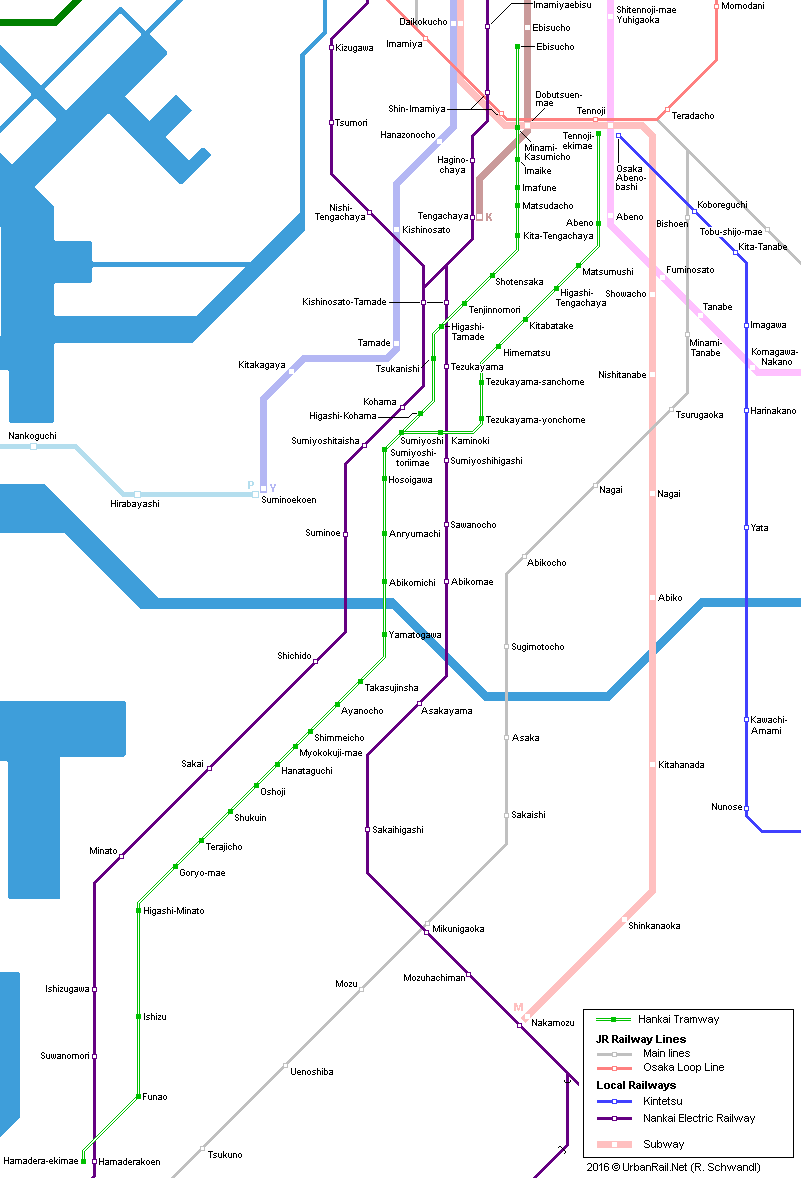 Click on map to expand to full size including all subway and railway lines in the Osaka metropolitan area!

TRAMWAY
"Hankai Tramway" in southern districts of Osaka
- 18.4 km
- 2 lines:
Hankai Line (Ebisucho - Abikomichi) 6.2 km
Uemachi Line (Tennoji-ekimae - Hamadera-ekimae) 13.8 km
31 Jan 2016: short branch (200 m) from Sumiyoshi to Sumiyoshitaisha station abandoned.
Photos
Links
Hankai Tramway Official Website
---
Hankai Tramway at Wikipedia
2011 © UrbanRail.Net by Robert Schwandl.