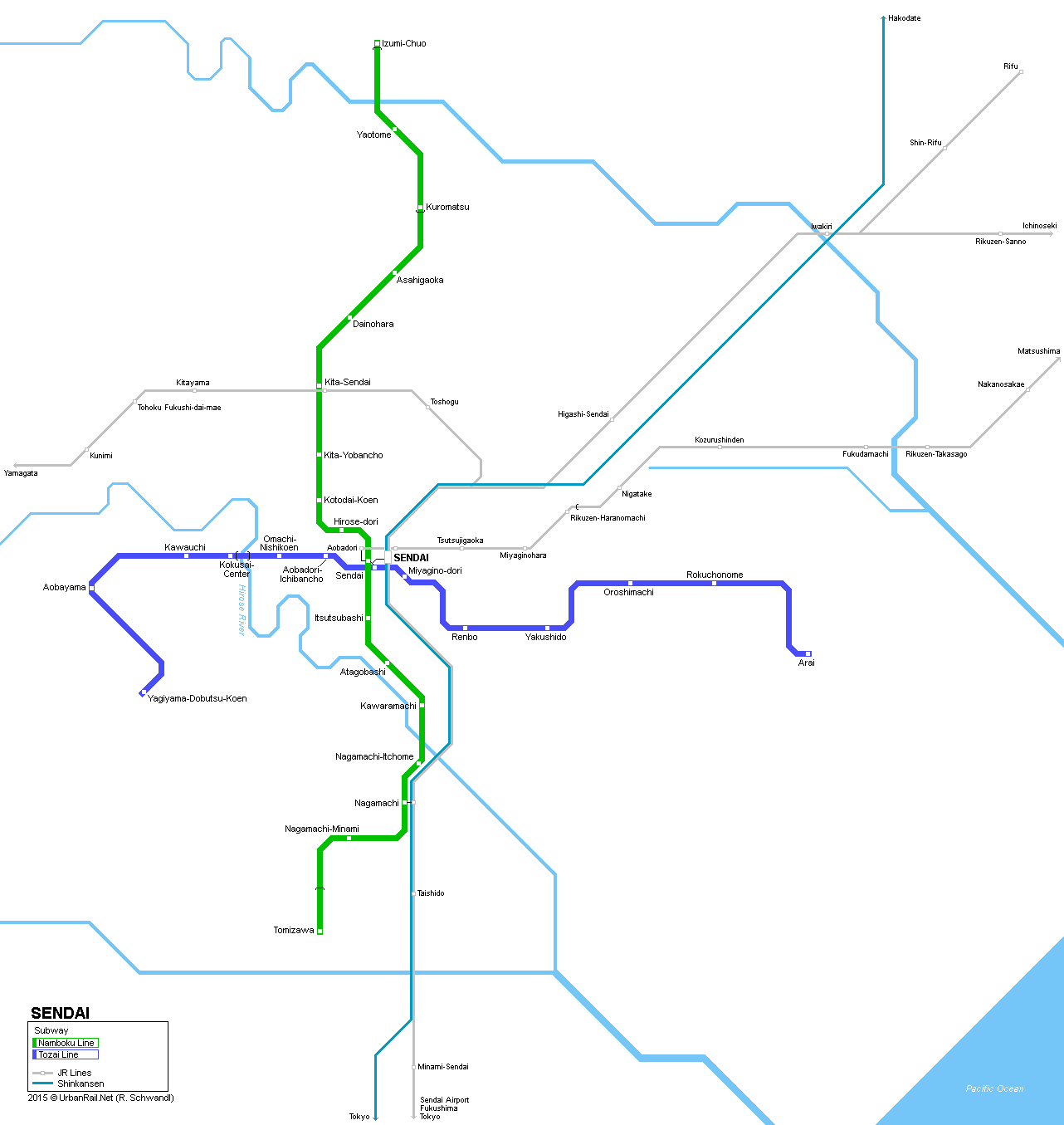 SUBWAY
The City of Sendai lies in the north-east of Honshu, Japan's main island, and has 730,000 inhabitants (1.3 million in metropolitan area).
Although the first decision for a metro was already taken in 1965, subway construction could not begin until 1983, and four years later the first line was put into service.
Namboku Line
The first line 1 runs north-south, from Izumi City in the north through the city centre to the southern suburbs and is aproximately 15 km (12 km underground) and has 17 stations (14 underground) with 130 m long central platforms. The subway is operated by Sendai-shi Kotsu Kyoku and has 1067 mm gauge and 1500V DC overhead power supply. 4-car trains are used. All stations have elevators and escalators, station design is in harmony with the surrounding areas.
15-07-1987: Yaotome - Tomizawa
15-07-1992: Yaotome - Izumi-Chuo
Tozai Line
The second line runs east-west for 13.9 km, with 13 stations, all underground. This line uses linear motor technology just like Tokyo's O-Edo Line. Construction having started in 2004, the line finally opened on 6 Dec. 2015!
06 Dec 2015: Yagiyama-Dobutsu-Koen - Arai
Links
Sendai City Transportation Bureau
2011 © UrbanRail.Net by Robert Schwandl.