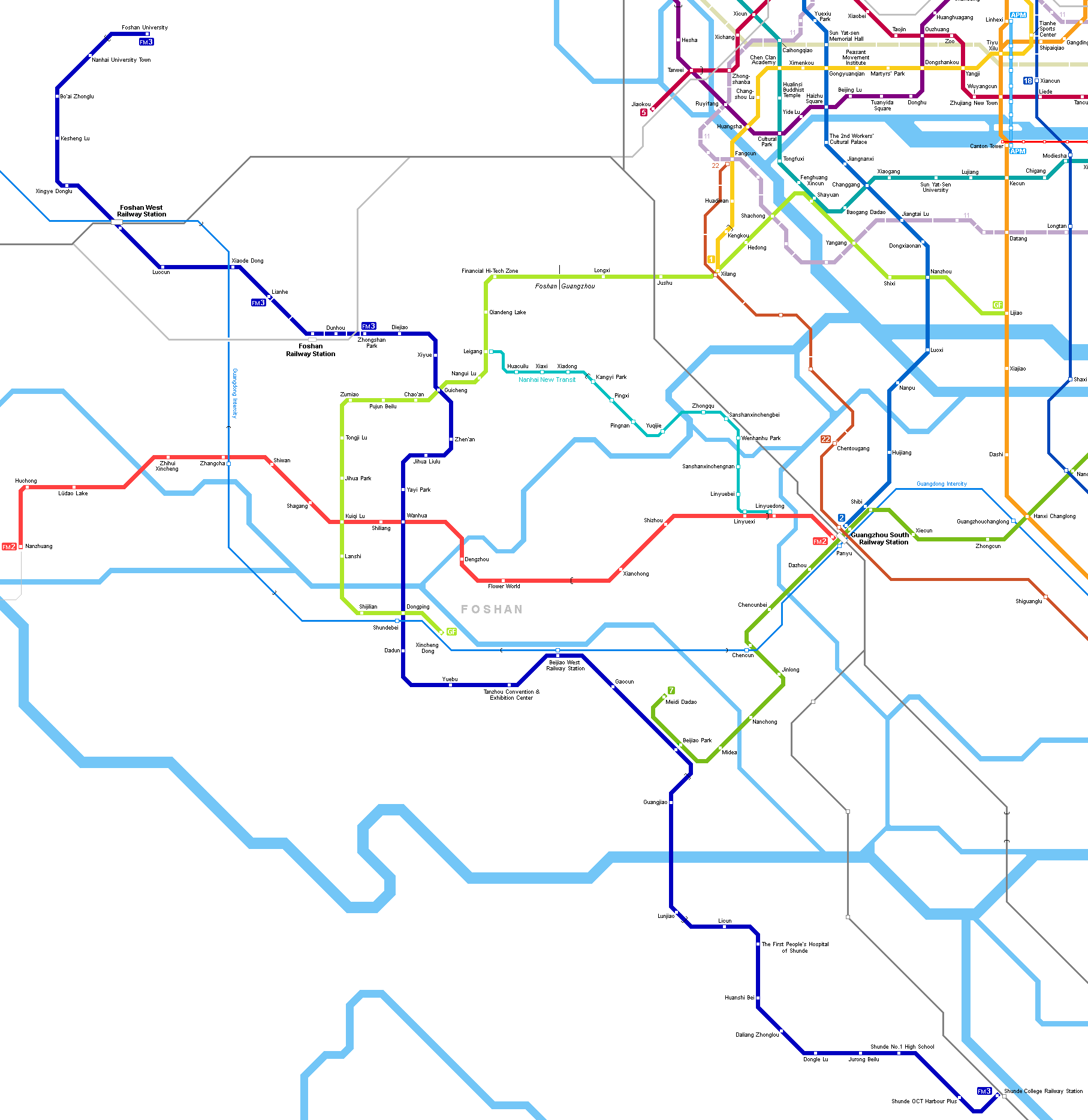 See full Pearl Delta map (incl. Guangzhou, Foshan & Dongguan metros) here!
METRO
Foshan (9.5 mill. inh.) lies just west of Guangzhou, both cities being linked by several rail and metro lines - gradually Foshan has been developing its own metro system:
Guangfo Line (GF)
39.5 km, 25 stations - interurban metro line between Guangzhou and Foshan; Line 1 of Foshan's separate metro network.
03 Nov 2010: Kuiqi Lu - Xilang
28 Dec 2015: Xilang - Yangang
28 Dec 2016: Kuiqi Lu - Xinchengdong (6.7 km)
28 Dec 2018: Yangang - Lijiao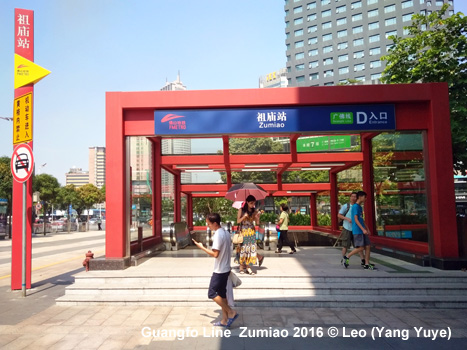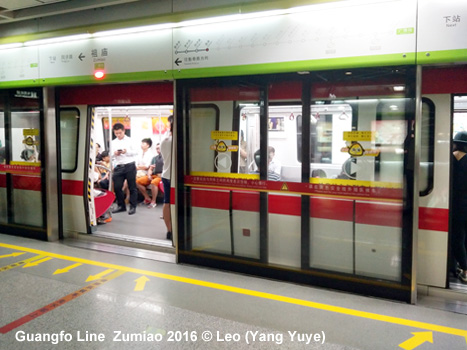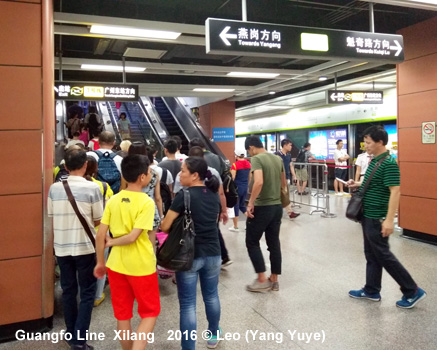 Foshan Metro Line 2
Second metro line linking Guangzhou and Foshan, running east-west through central Foshan:
28 Dec 2021: Nanzhuang – Guangzhou South Railway Station (32.4 km)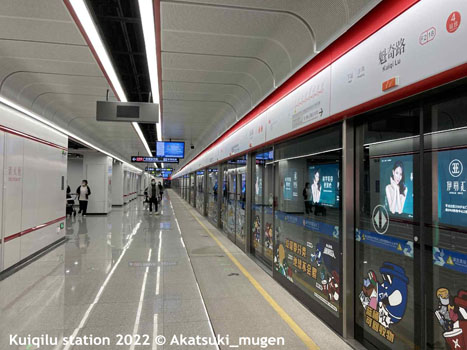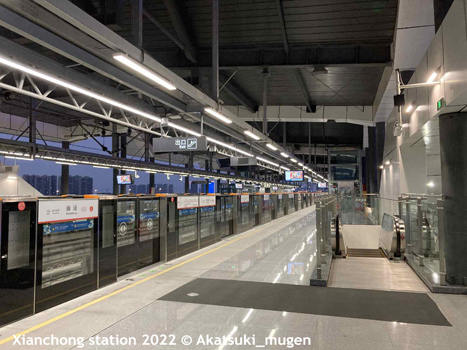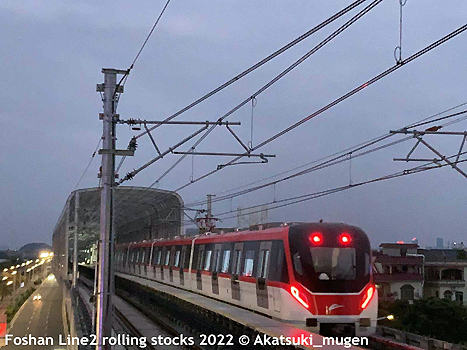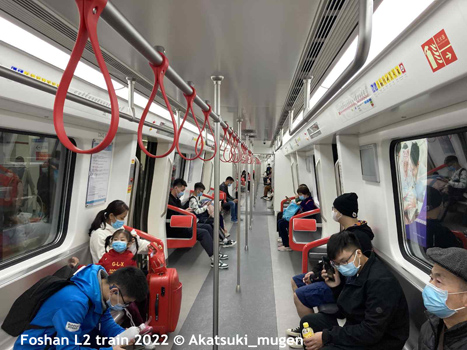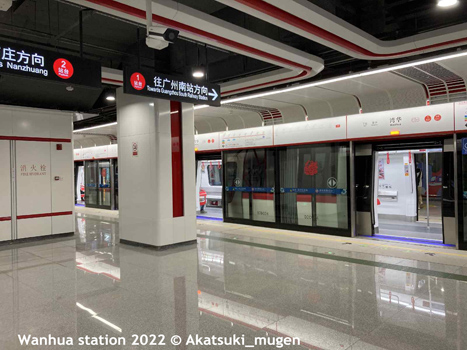 Foshan Metro Line 3
First metro line running exclusively within Foshan:
28 Dec 2022: Zhen'an – Shunde College Railway Station (40.7 km - 4.8 km elevated)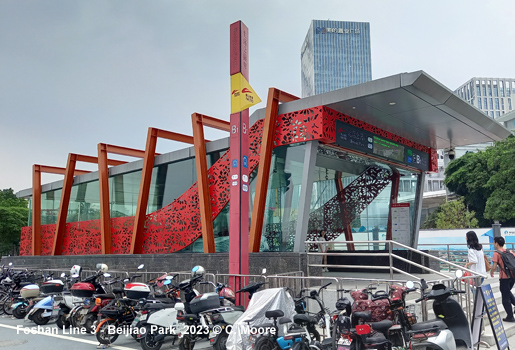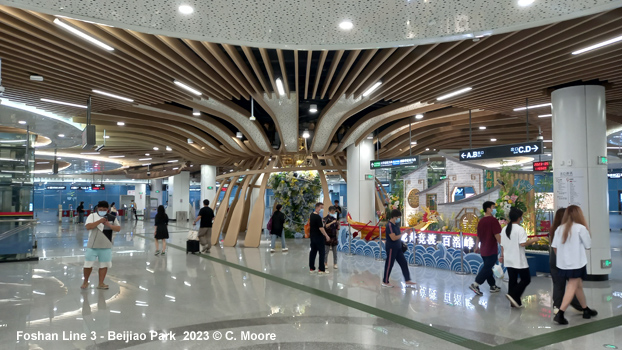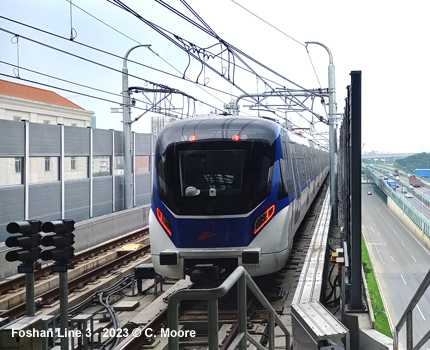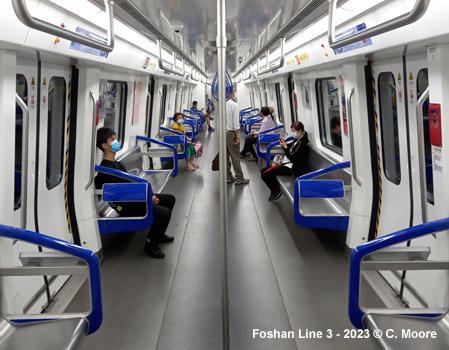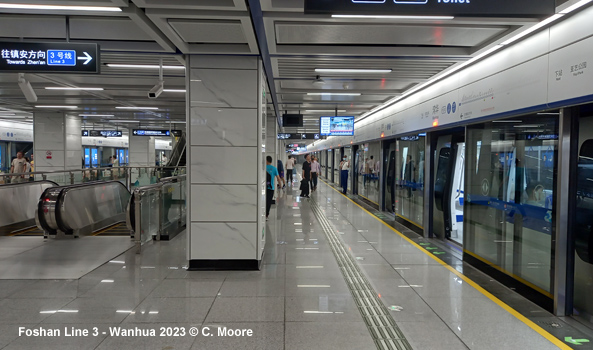 Nanhai New Transit
Light rail line in Foshan, partly underground, partly elevated: 14.3 km, 15 stations

18 Aug 2021: Leigang – Sanshanxinchengbei (9.5 km)
29 Nov 2022: Sanshanxinchengbei – Linyuedong (4.9 km)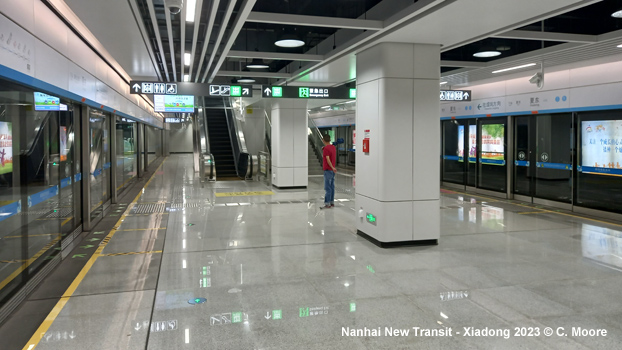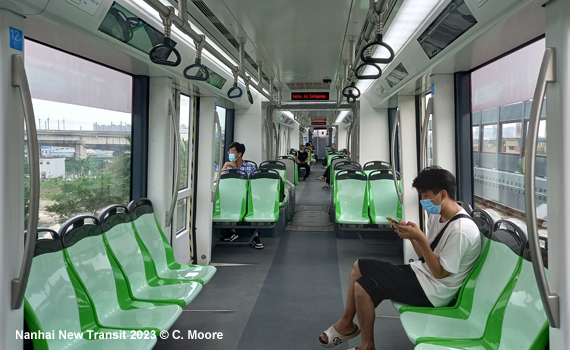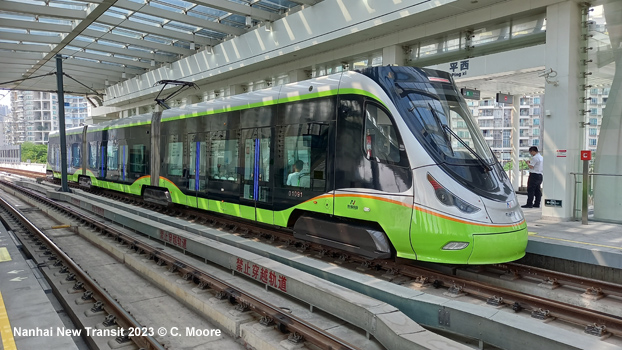 Projects
2023 © Robert Schwandl (UrbanRail.Net)