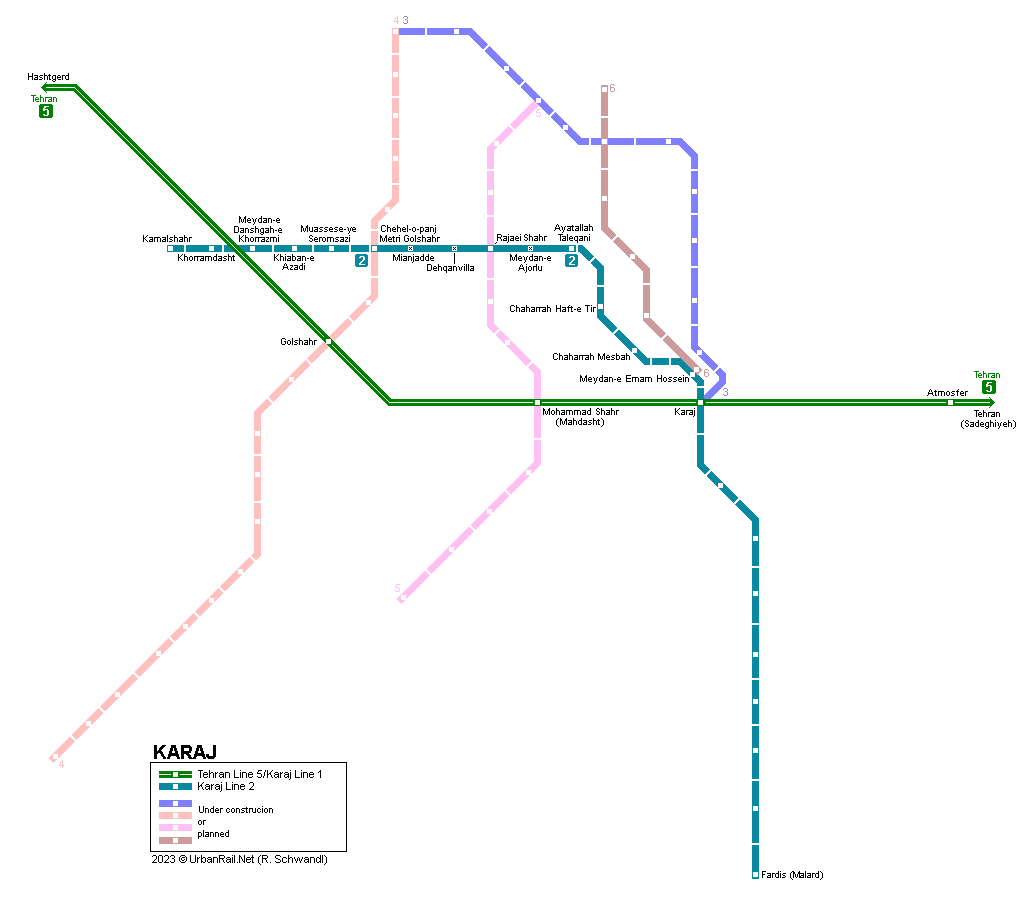 System
With some 2 million inhabitants, Karaj is located only some 40 km west of central Tehran, with Tehran's suburban metro line 5 linking the two cities.
Karaj is building its own metro system, in which the existing line 5 of Tehran's metro is represented as line 1, an east-west corridor through the city with relatively long station spacing.
Karaj's first proper urban metro line, line 2, was launched in February 2023, albeit with a rather limited service which is to increase over the next months. When completed, line 2 will be 27 km long with 23 stations.
History
27 Feb 2023: Line 2 Chehel-o-panj Metri Golshahr – Ayatallah Taleqani (5.5 km, without intermediate stations)
Photos
Links
Karaj Metro (Official Website)
Karaj Metro at Wikipedia
2023 © Robert Schwandl (UrbanRail.Net)