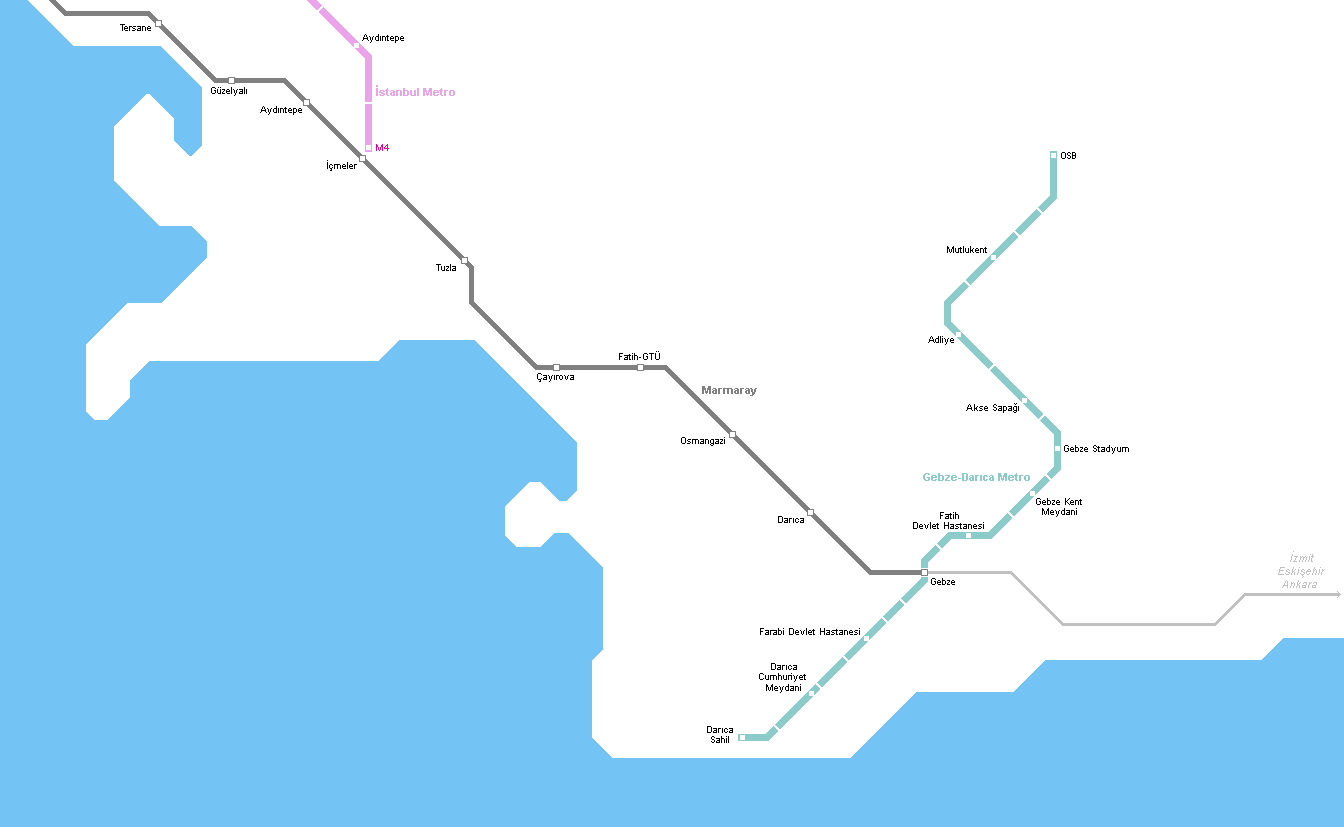 Click on map to expand to full Istanbul region map!
TRAM
Gebze and Darica are located in Kocaeli Municipality and Province, some 45 km west of Izmit, but actually form the southeastern tip of the Istanbul metropolitan area, with Gebze being the terminus of Marmaray suburban rail servives from Istanbul.
Gebze and Darica have a population of approx. 600,000.
Gebze-Darica Metro (15.6 km) under construction since late 2018
Photos
Links
Ray Haber (Turkish Rail News)
2018 © Robert Schwandl (UrbanRail.Net)