METRO
Toulouse is the centre of a metropolitan area with about 750,000 inhabitants in southern France. In 1985 it decided to build a two-line light metro VAL system. Line C shown on network maps is a standard SNCF suburban rail service, which is integrated into the urban tariff area between Gare St-Cyprien (Arènes) and Colomiers.
As of 2007, the total length of the network has reached 27.5 km, with 38 stations:
Line A
The first 10 km section of Line A opened on 26 June 1993, and is a fully automated VAL-system (following the Lille model). It runs mostly underground except for a short stretch at its southern end near Basso Cambo and between Bagatelle and Mirail-Université where it crosses the ring motorway on a viaduct. The initial northern terminus at Jolimont is partly on the surface. 10 years later, the original line was extended further northeast with three new stations.
Basso Cambo and Jolimont are multimodal hubs with buses stopping just outside the stations and car parks available for park&ride. Also Arènes and Esquirol offer easy transfer to buses. All stations have a similar design dominated by white tiles in combination with a different colour in each station. Capitole and Esquirol, both in the old city centre, are larger than the rest with long escalators leading to a central hall from where access is provided to platforms (similar to eastern European metros). Line A uses 26 m long 2-car trains; eventually all stations were retrofitted to accommodate 52 m long trains; service with long trains started on 10 Jan 2020.
26 June 1993: Basso Cambo - Jolimont (10 km)
20 Dec 2003: Jolimont - Balma Gramont (2.3 km)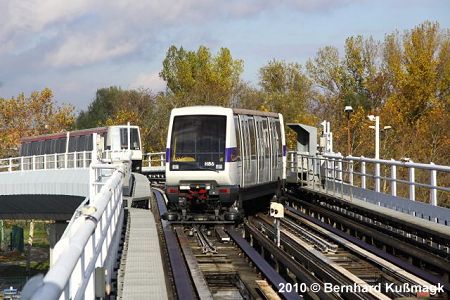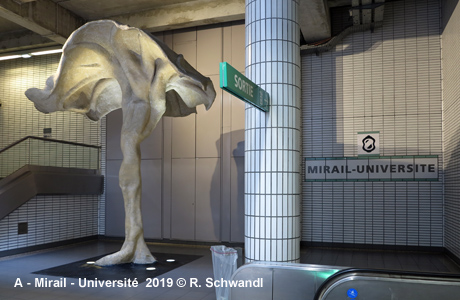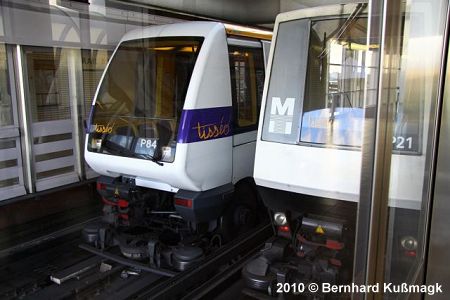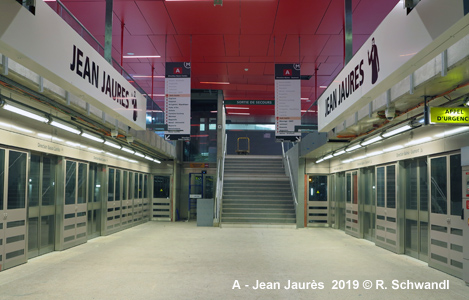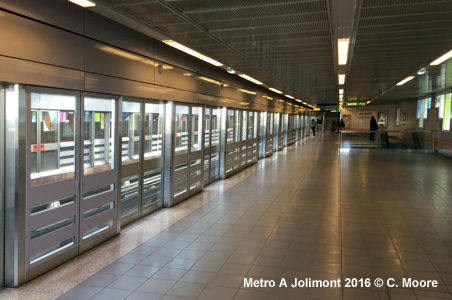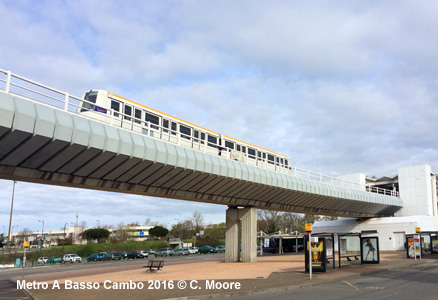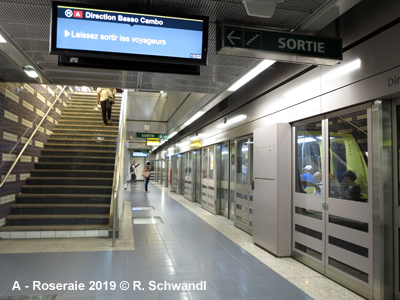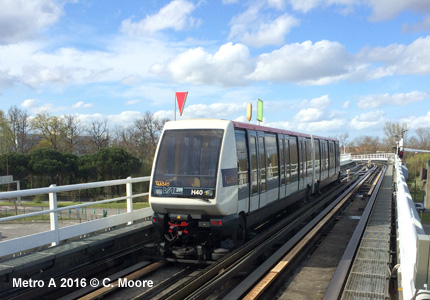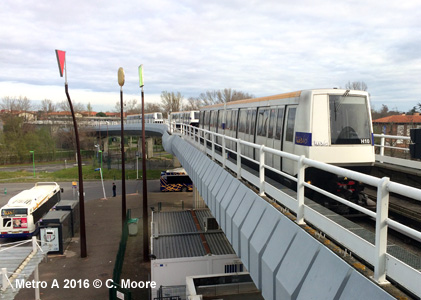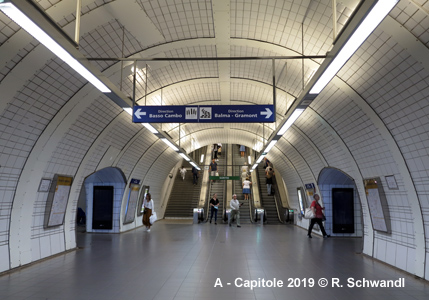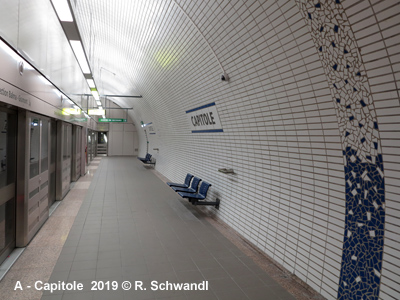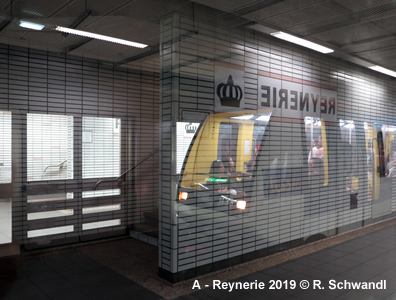 Line B
Construction work for Line B (15 km), running north-south (all underground) from Borderouge to Ramonville, began in 2002. The entire line from Borderouge to Ramonville opened on 30 June 2007. It intersects with Line A at Jean Jaurès. Stations on Line B feature the same tiling as used on Line A, but are more spacious, allowing daylight into the station where possible. In all stations works of arts are exhibited or are a part of the overall station design. Line B uses 26 m long 2-car trains, although all stations can easily be upgraded in the future for 52 m trains if necessary.
30 June 2007: Borderouge - Ramonville (15 km)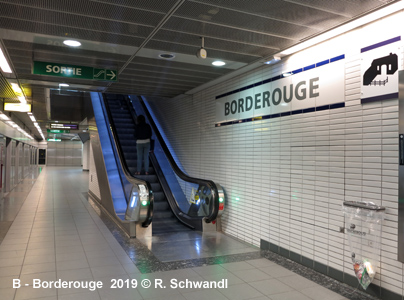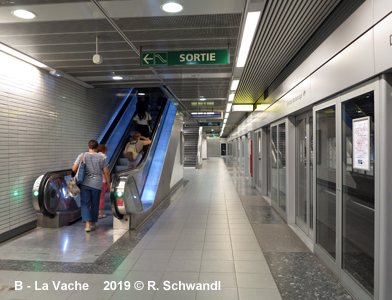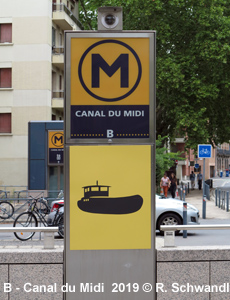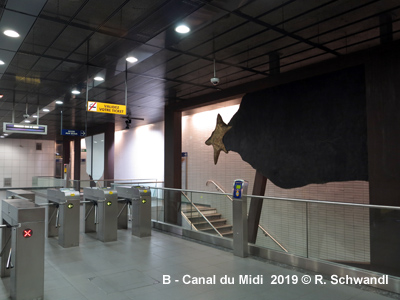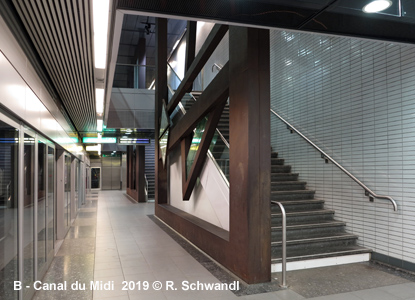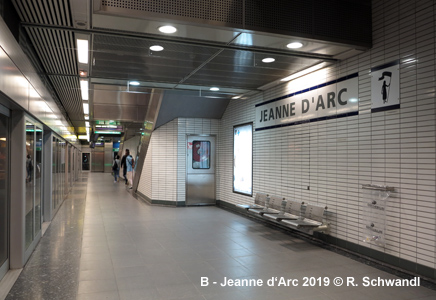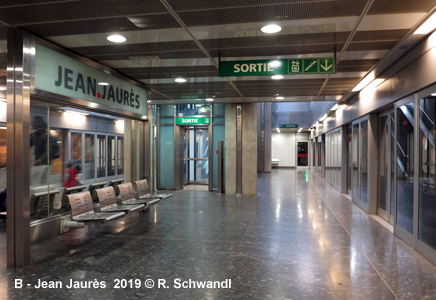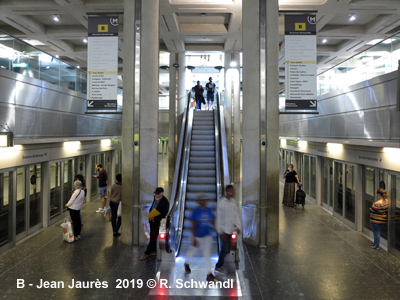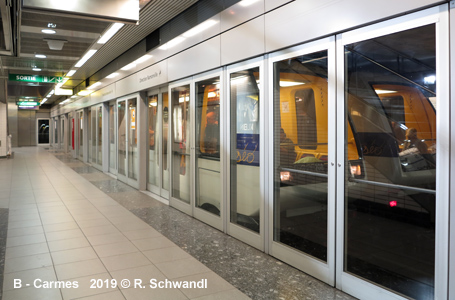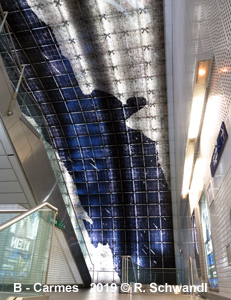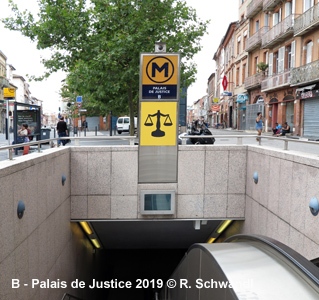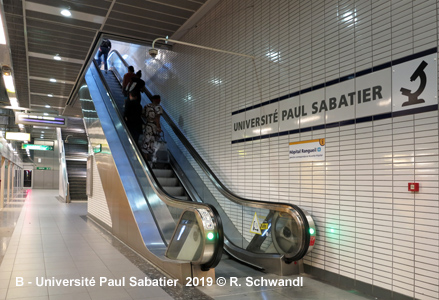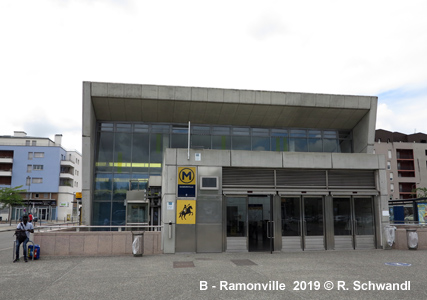 TRAM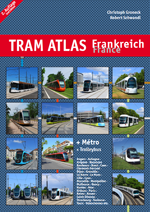 Line T1
- opened in 2010
- 16.8 km (2020)
- 28 stops
- rolling stock: Alstom Citadis
11 Dec 2010: Aéroconstellation - Arènes (10.7 km)
20 Dec 2013: Arènes - Palais de Justice (3.0 km)
11 April 2015: Ancely - Aéroport (2.3 km)
31 Aug 2020: Aéroconstellation - Meett (0.8 km)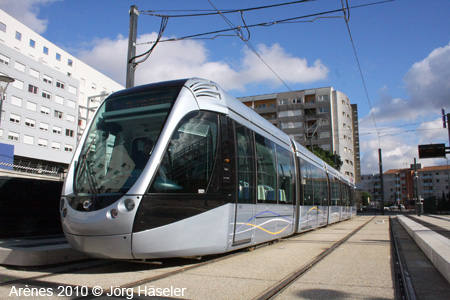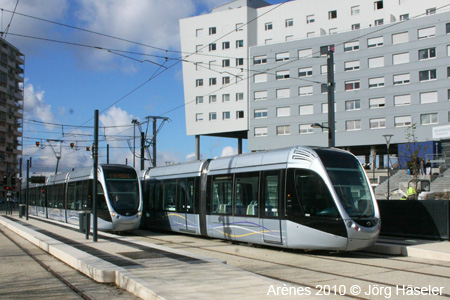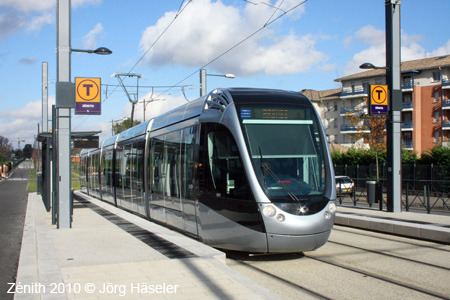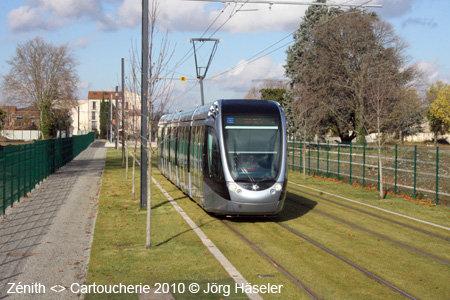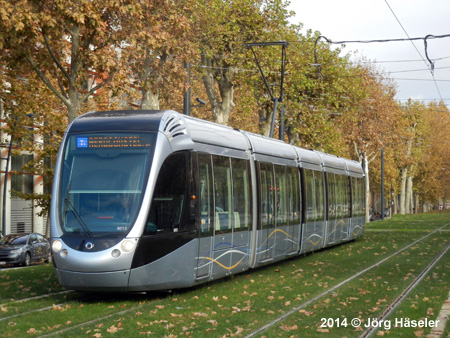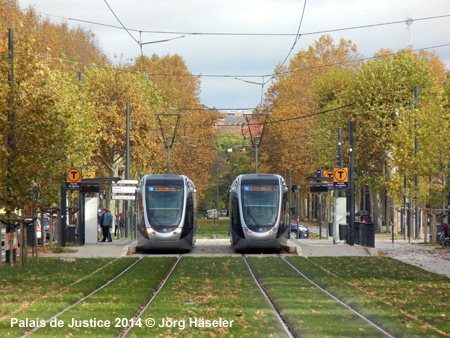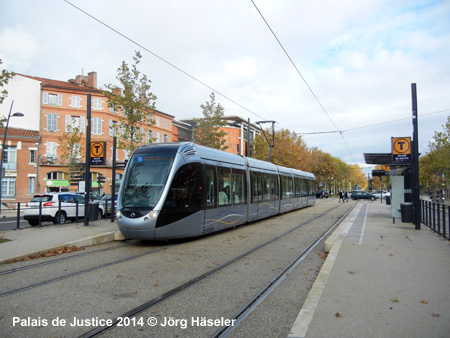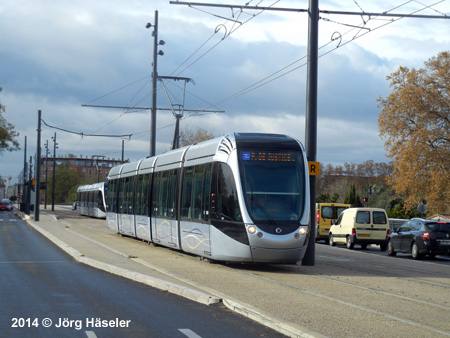 Projects
A third metro line is being planned to run from Colomiers in the west to Labège in the southeast, via Jean Maga (tram junction near airport), La Vache (Metro B), Marengo (Metro A & railway station Matabiau) and François Verdier (Metro B) > ~2025
[Old Project Website] [New Project Website]
Line B will be extended south with two additional stations to link up with the third line. [Project Website]
Links
Books
Christoph Groneck: METROS IN FRANKREICH / METROS IN FRANCE. Paris, Lyon, Marseille, Lille, Toulouse, Rennes, Rouen & Laon. - Aug. 2006, Robert Schwandl Verlag, ISBN 3 936573 13 1 (More info)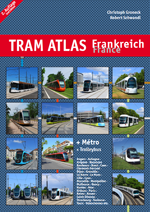 Hugues Beilin: Un Métro pour le Grand Toulouse. - ISBN 2708990713
Older Metro Photos