Piccadilly Line
Heathrow Terminal 5
Opened 27 March 2008 - All photographs © Brian Hardy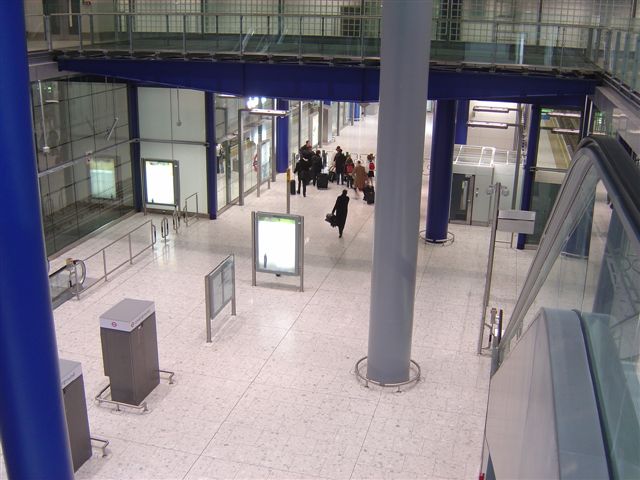 Piccadilly Line ticket hall from top of escalators. The ticket office is that tiny 'box' on the right of the picture.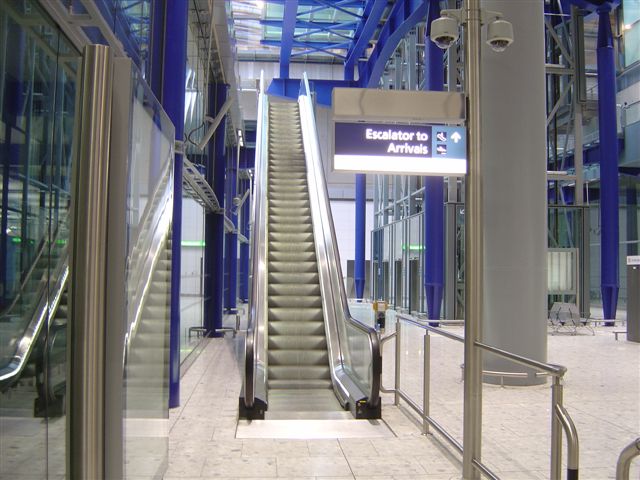 Up escalator from Piccadilly Line to intermediate level. Lifts in right background.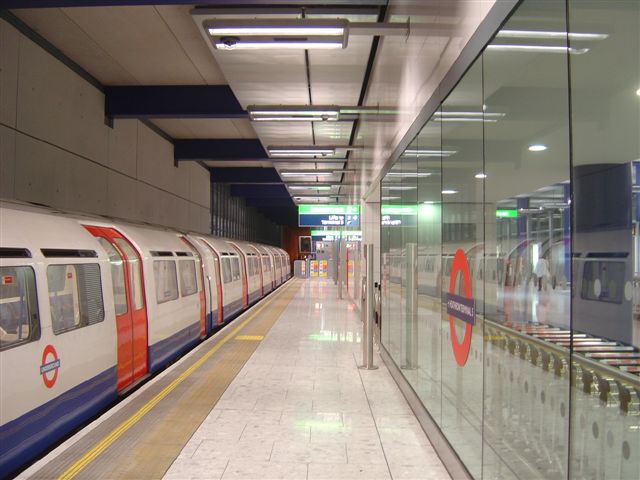 Westbound Piccadilly Line arrival platform No.5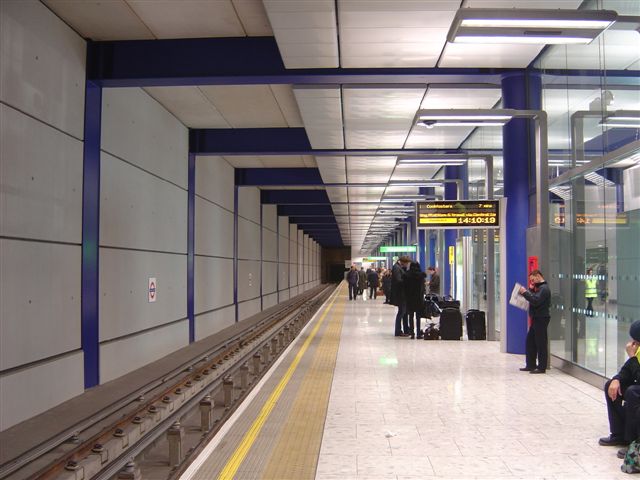 Eastbound Piccadilly Line departure platform No.6
---
Photos taken on 14 Aug 2007 (© Brian Hardy):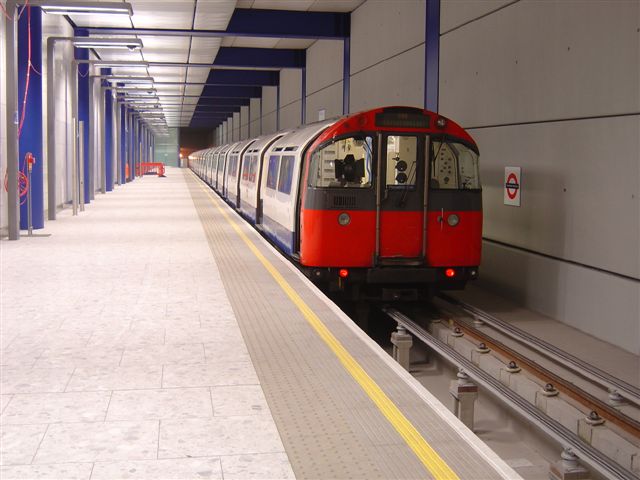 Eastbound departure platform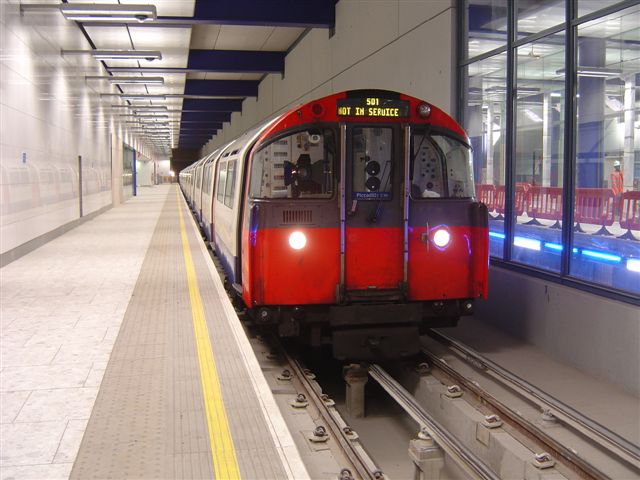 Westbound arrival platform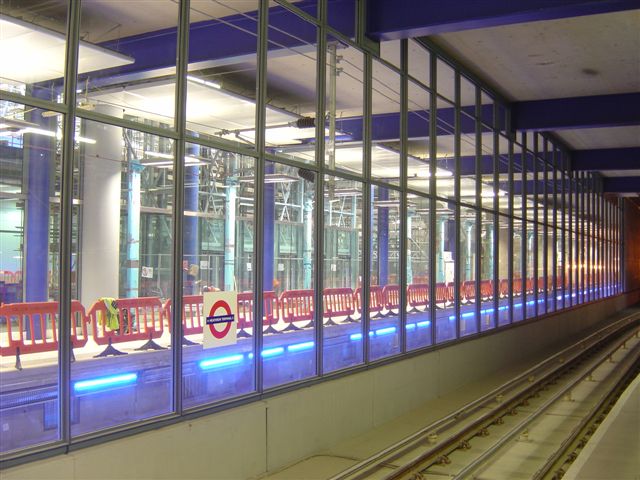 Looking from westbound platform through to Heathrow Express platforms, still under construction.
---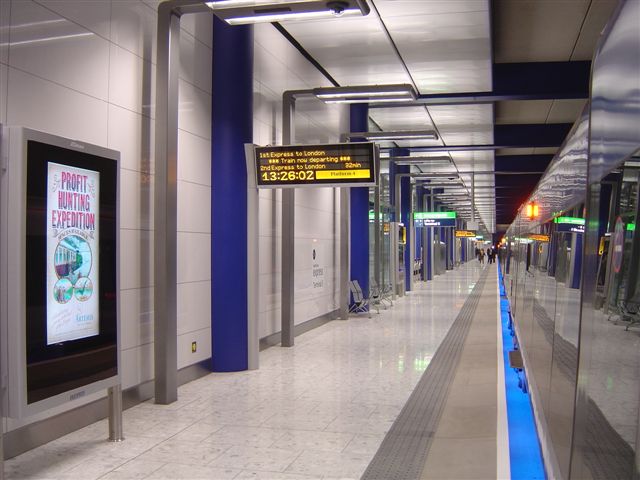 Heathrow Express awaiting departure.
---
2008 © UrbanRail.Net